Center Piece/ Runner
These center pieces add a great dimension to your table scape.
Faux linen / lace center piece
Lace Edge RN-36
Center Piece/ Runner
Everyday Table Linens
Spring Collection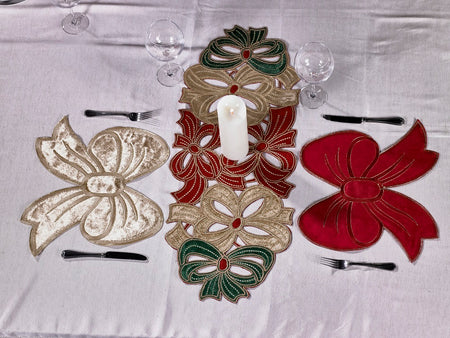 Combination of velvet and burlap fabric with cutout mulit coloured holiday bows , add elegance and style on your table.
EYC696BSETA
Perfect for the patio, kitchen or even your finest dining this beautiful cut out daisies runner/center piece will add colour to your table. Care:...
EG585H4-RN
Center Piece/ Runner
Everyday Table Linens
Spring Collection
Summer Collection